With a simple right click and drag, you can change the default directions given by Google Maps.
Google will first give you a default map.  Left Click and on the default Purple Route where your want to change directions. A white circle and a callout that says "Drag to Change Route" appears.  
While still holding the Left Click – Drag the circle to the route on the map, that you would prefer to take.  That's it.   Your driving directions will change to match the purple route shown on the map.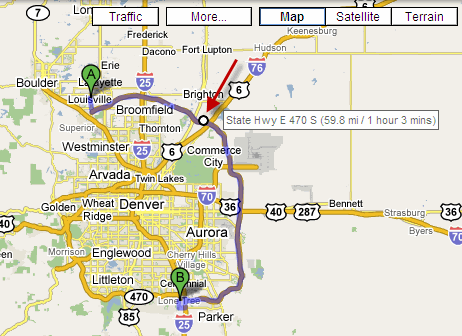 Hopefully the next step is to integrate with traffic!